Extraordinary bass guitar lessons – in your Main Line home!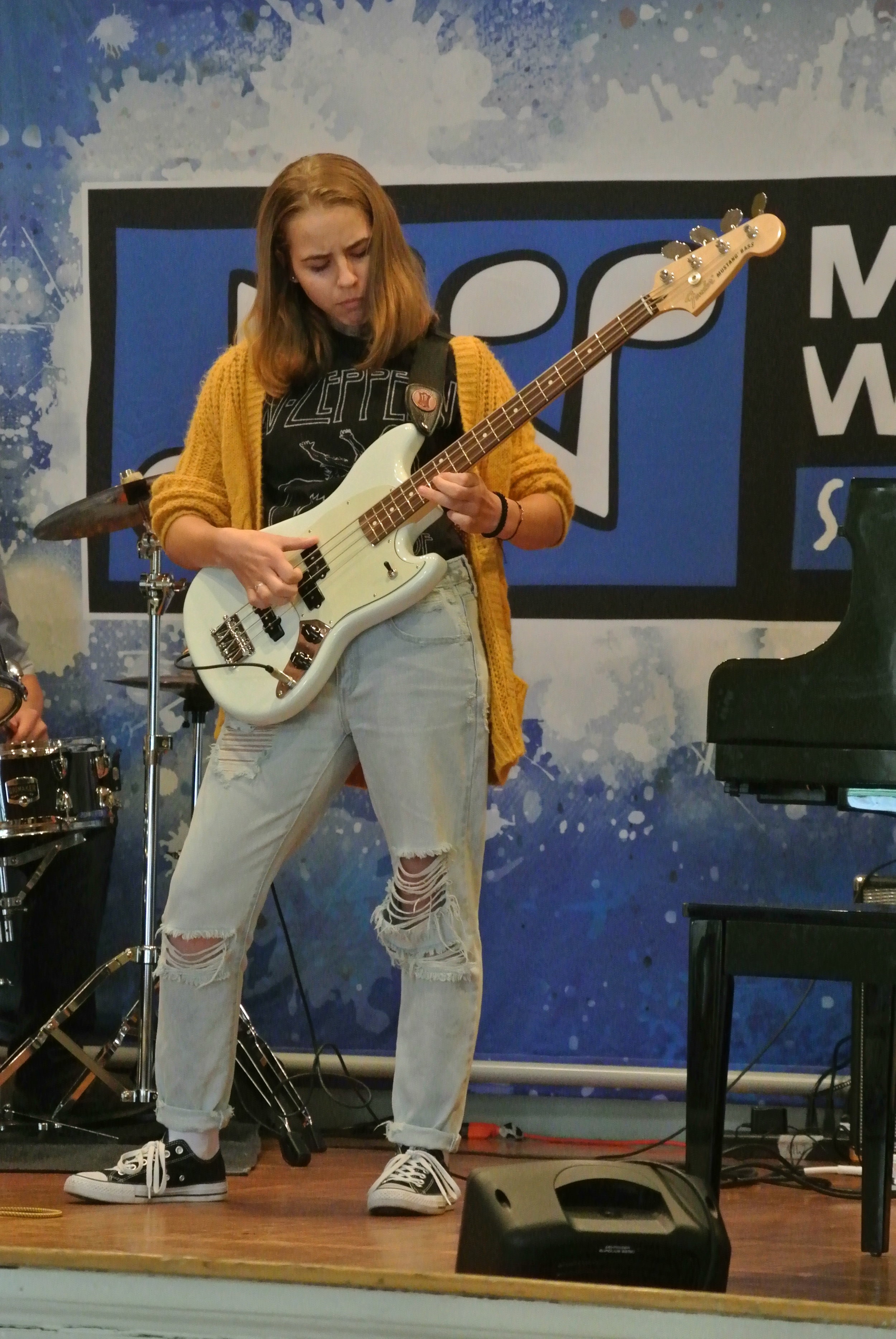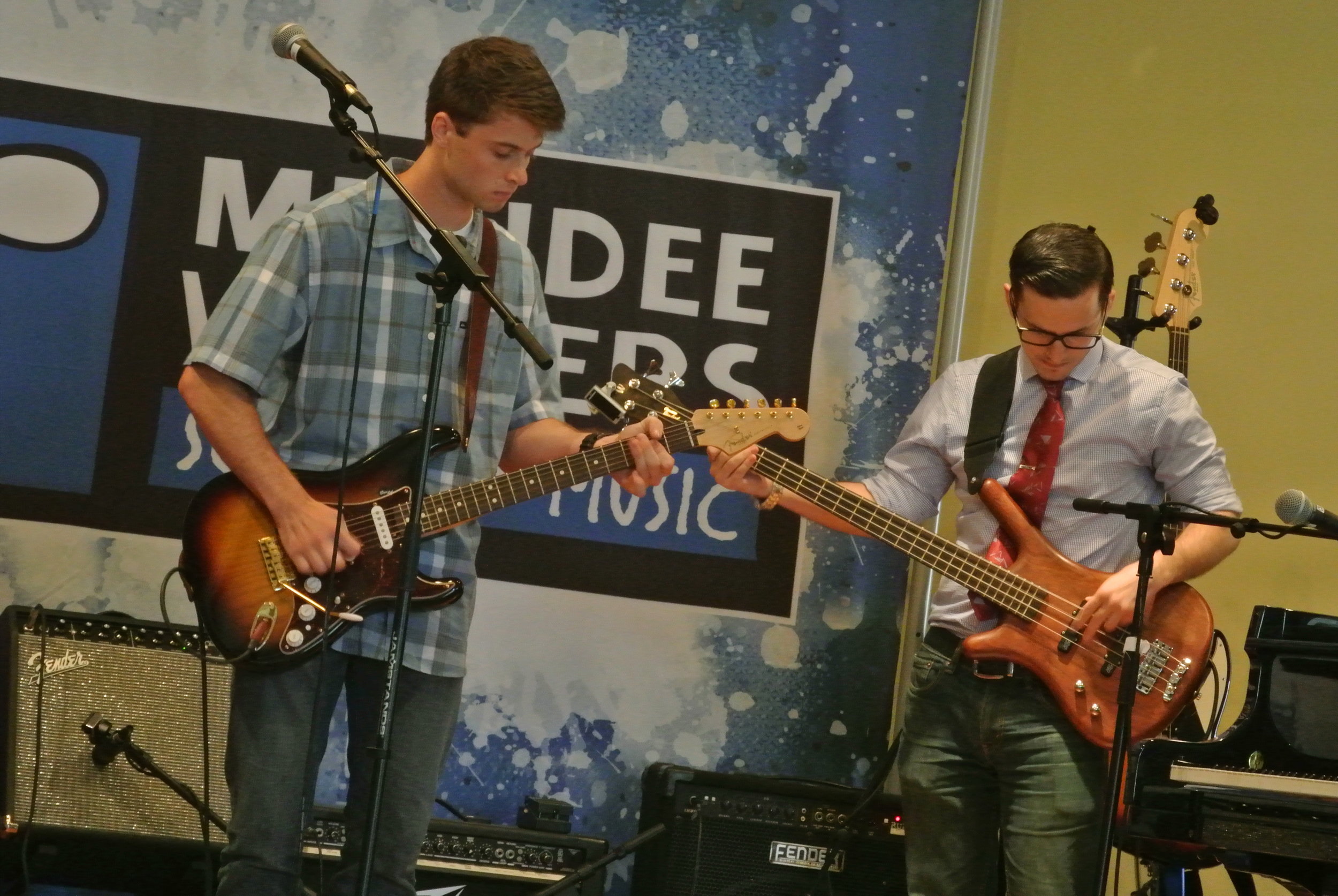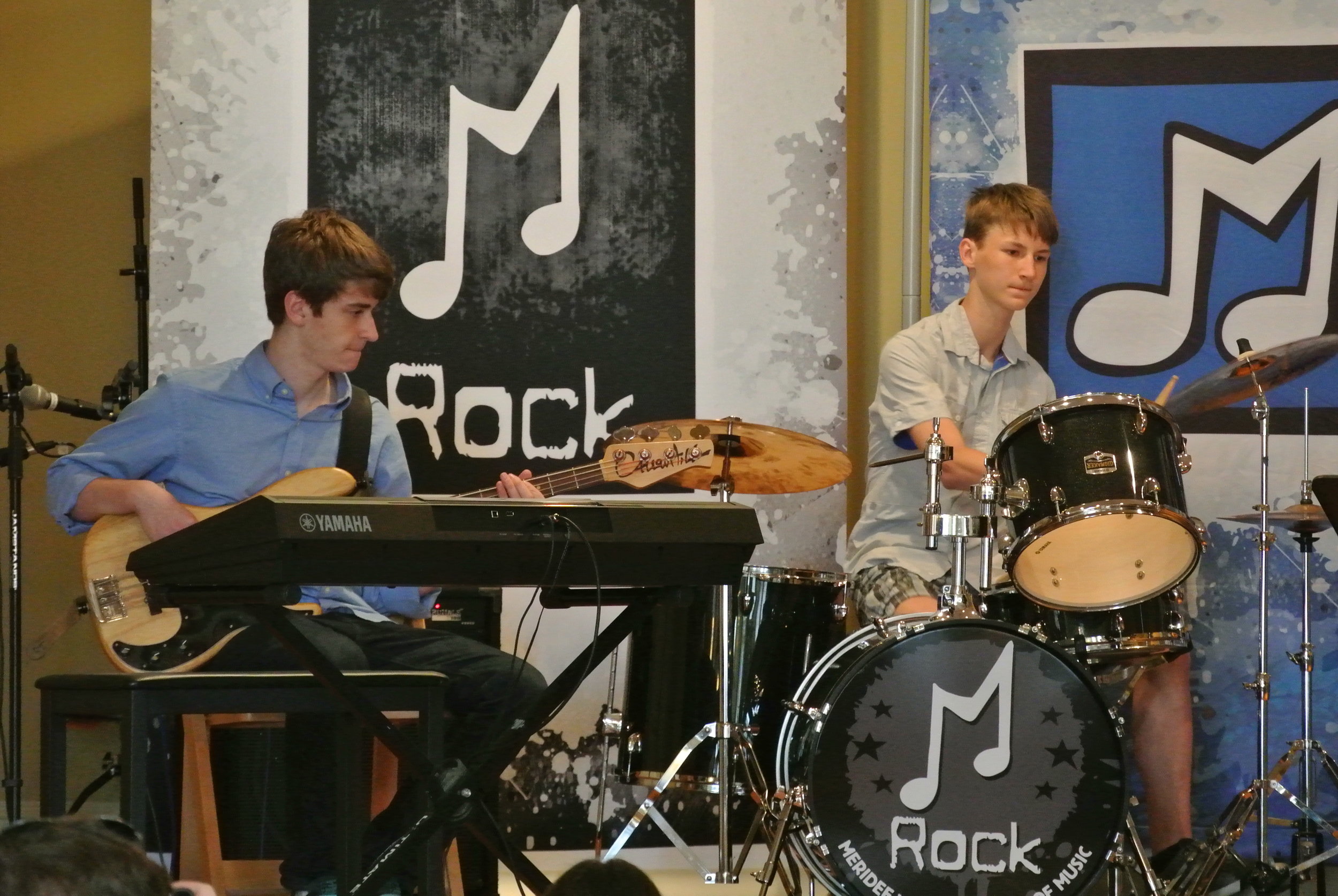 From jazz to blues to rock, many styles of music have and need a bass guitar player. Learn to play your favorite songs while gaining the skills and theory behind them, all from the comfort of your Main Line home.
At the Meridee Winters School of Music, we provide you with the highest quality teachers and lessons that are customized to suit you! We provide in-home convenience and a unique approach that keeps students engaged while delivering great results.
Beginning bass guitar lessons
Beginning bass students learn solid technique and rhythm while playing songs they love right away.
Intermediate to advanced bass guitar lessons
Intermediate and advanced bass students build on the fundamentals by learning performance techniques and theory. They will also help choose their own repertoire, and gain skills that make them an asset in any band.
Do you play in a band or want to?
Your in-home bass guitar lessons can also work in conjunction with, prepare you for and support you playing in a band. The majority of our bass guitar teachers also play another instrument, so they can "jam" with you while you play real songs, vibes and grooves. Since our teachers all have professional band experience, we can privately coach you to become a top-notch band player. When you show up at rehearsal you will be confident, prepared and ready to rock! Because your bass guitar lessons are in your home, and on your own gear, your teacher can also help you with your personal equipment maintenance and setup.
Personal band trainers
Do you have a band with some friends? Many students form bands with their friends, but don't know what to do next. For these students, we have a basement band program, where you and your friends can have one of our pro "personal band trainers" come to your house to take you all to the next level. We coach you on skills such as learning songs and sets, playing by ear, songwriting, improvisation, soloing, rehearsal practices, recording albums and performance prep. Are you ready to get the results you have been dreaming of?
Energized bass guitar teachers
At the Meridee Winters School of Music, we pride ourselves on offering music lessons that are "a step beyond" any other. This begins with our teachers. The Meridee Winters school seeks out the best applicants possible, by directing our job postings to creative, enthusiastic musicians. On average only ten percent of applicants get an interview, with even fewer being offered positions on our staff.

Your in home bass lessons are taught by dynamic, professionally performing musicians who play in bands locally and nationally. Because most members of our teaching team are multi-instrumentalists, they can also accompany you on electric or acoustic guitar, voice, percussion or other instruments. This will help to prepare you to play with a band – whether it's in your garage or on stage! All of our music teachers will come directly to your home, throughout the Main Line Area. CLICK HERE to learn more about Meridee Winters School of Music Bass Guitar teachers
Why MW lessons are unlike any other...
Students at the MW School of Music benefit from our one-of-a-kind creative method, which Meridee has spent the past 20 years developing. Our teachers receive mentorship and monthly workshops, and students, in turn, receive the most inspired and personalized music instruction available. Meridee Winters has also developed her own teaching materials and curriculum – available ONLY through her Main Line school of music. These materials include skill building games, songwriting activities, journals, portfolios and more! The "top secret" MW Game book is a remarkable teaching tool for our instructors:
 
I love having a bag of tricks to bring to lessons. The games serve as tools to teach skills, creative outlets, as well as rewards for good practicing, good behavior, or good focus during the lesson. There's always something fun to find in the bag, either an established game or using the tools to create something new.
– Amy Hansen-Brower, former MW Teacher
See for yourself how great the unique music instruction of the MW School of Music can be – call today!

Our vibrant teachers offer in home piano lessons throughout the Main Line, PA Area.
We drive to: Ardmore, Bala Cynwyd, Bryn Mawr, Gladwyne, Haverford, Havertown, Lower Merion, Main Line area, Merion Station, Narberth, Newtown Square, Penn Wynne, Penn Valley, Radnor, Rosemont, Villanova, Wayne, Wynnewood, Conshohocken, Gulph Mills, King of Prussia, and Devon PA.