Extraordinary guitar lessons – in your Main Line home!
"Our guitar teacher, Doug, is wonderful! He relates well to Leo and appropriately challenges him weekly. He is organized and on time, as well as easy to speak with. He resonates well with Leo as a teacher, and we really enjoy seeing them work together so well. Not just as teacher, Doug also performed with Leo at the end of year showcase, which was a big step forward for Leo. After a number of years of guitar lessons with your teachers, we continue to be huge fans of your School of Music."
- Andy and Denise, Bala Cynwyd
Whether your dream is to rock out with your own band or to solo like the jazz greats, the Meridee Winters School of Music offers the extraordinary guitar lessons that will get you there. Lessons are customized to suit you, and are provided in the convenience of your own home. These convenient, one-of-a-kind acoustic or electric guitar lessons are taught by current, professional performing musicians who play in bands both locally and nationally. You also get three unique performance opportunities each year: our popular Year End Shows, the spring Rock & Band Showcase, or the one-and-only prestigious Songwriters Showcase.
Our Main Line, in home guitar lessons will have you playing musically on your own guitar from the very first lesson. Whether you are a young beginner or a monster soloist, an introspective singer/songwriter or an extroverted showman – a member of our teaching team can teach you how to perform the music that moves you. We take great care in matching your personality and musical tastes to a guitar teacher with whom you will connect.
Beginning guitar lessons
Beginning Guitar lessons start with basic chords and finger patterns to get you playing and sounding musical as soon as possible. After learning just a few basics, you and your teacher will start building a repertoire of songs you love. If you'd like to sing and play, or compose your own pieces, your teacher can help with that too! As you progress, you will have opportunities to perform in Main Line area rock shows, recitals, rock bands or recording sessions.
Intermediate to advanced guitar lessons
Intermediate and advanced guitar students expand their skills by selecting song projects from different eras and styles of music. You will learn soloing, composition, optional vocal skills and advanced techniques while working on in-depth studies of your favorite guitar heroes, bands or music styles. You will have opportunities to perform in Main Line area rock shows, concerts and coffee houses as a solo artist, in a duo with your teacher, with a back up rock band or in your very own band.
Do you play in a band - or want to?
Your in-home main line guitar lessons can also work in conjunction with, prepare for, and support you playing in a band. Our teachers all have professional band experience. We can privately coach you to become a top-notch player, while working on the skills you need, so that when you show up at rehearsal you are confident, prepared and ready to rock! We coach you on skills such as learning songs and sets, playing by ear, learning solos, performing with solid rhythm, song-writing and improvisation, rehearsal practice prep and performance prep. Because lessons are in your home, you can privately and powerfully focus in on what you need to work on to keep advancing yourself to the next level. Your teacher can also help you with your personal equipment, strings, tuning, and effects set up. Check out our show pages to see videos of Main Line Kids and Teen Rock Bands.

MW students that are in bands have an extra edge because they have our expert creative training. They often become the band leader because they know how to write songs and record albums – not just play cover songs.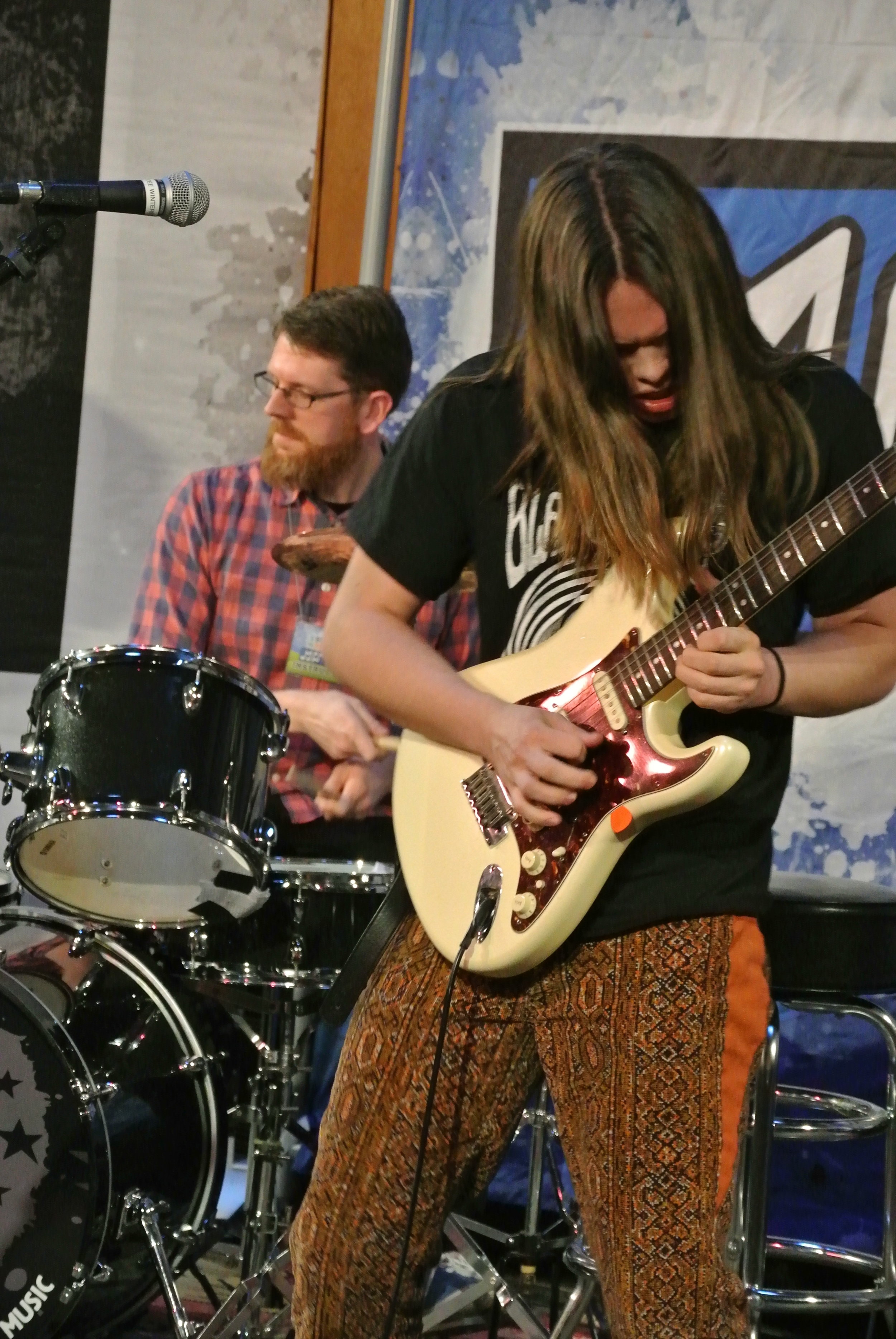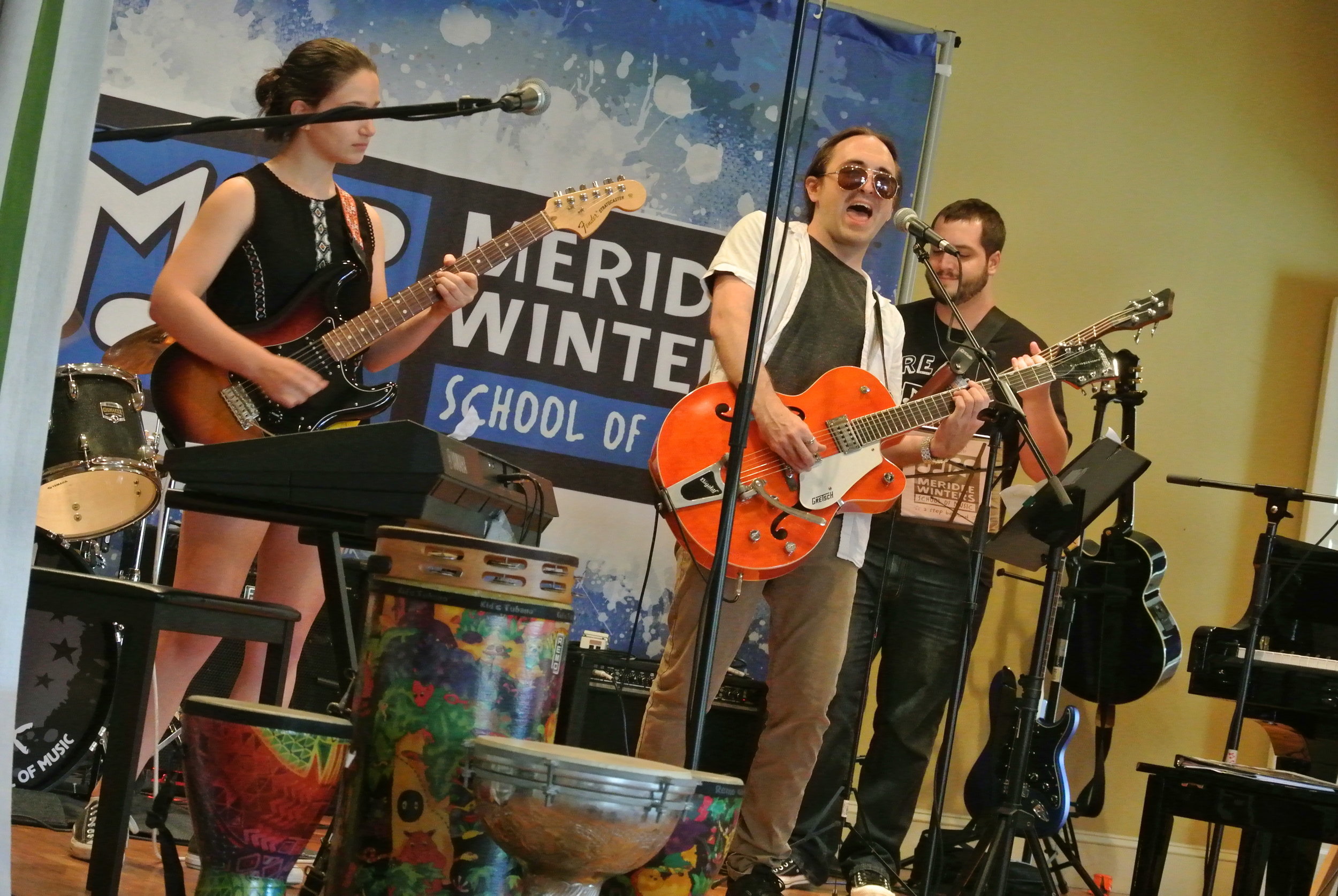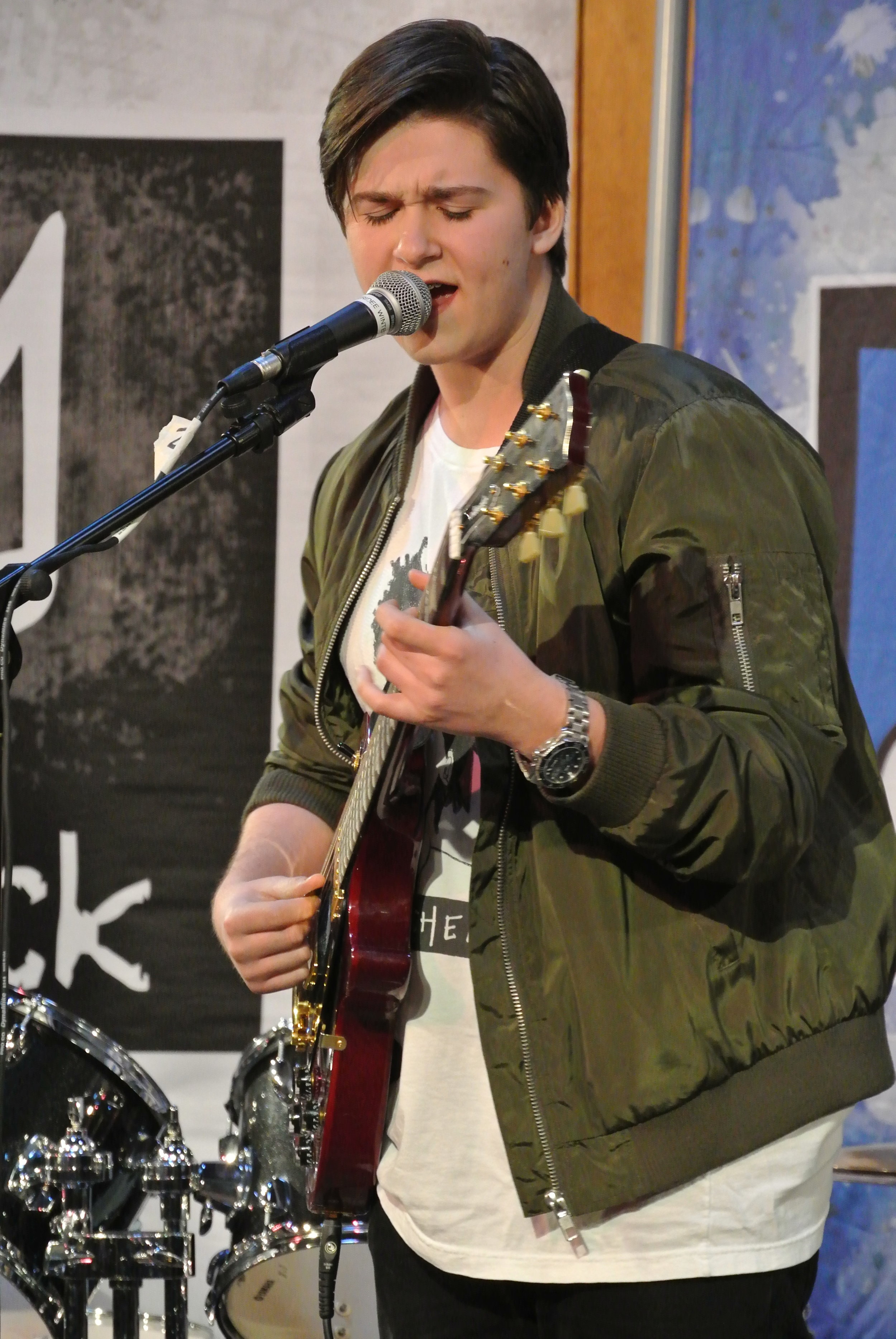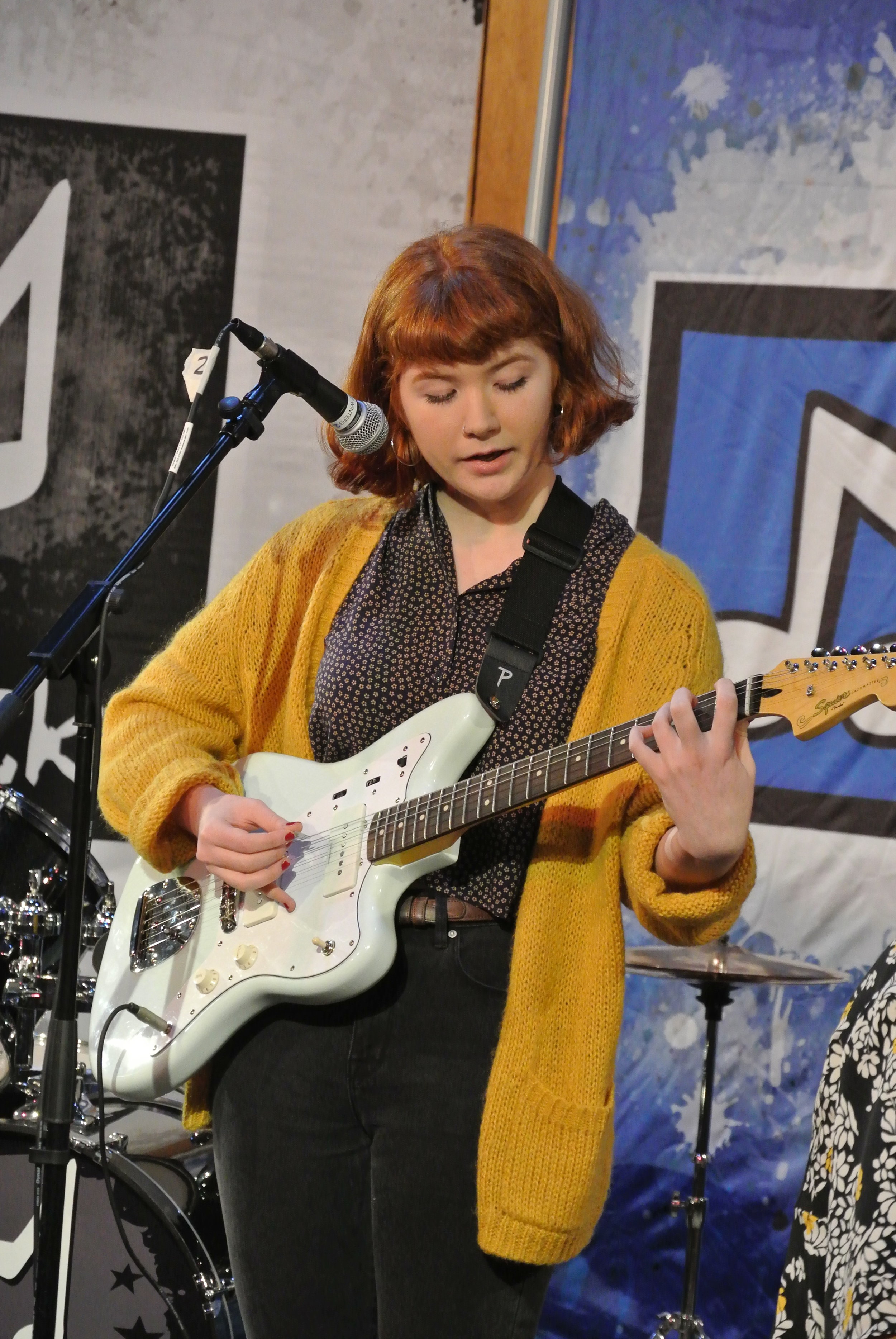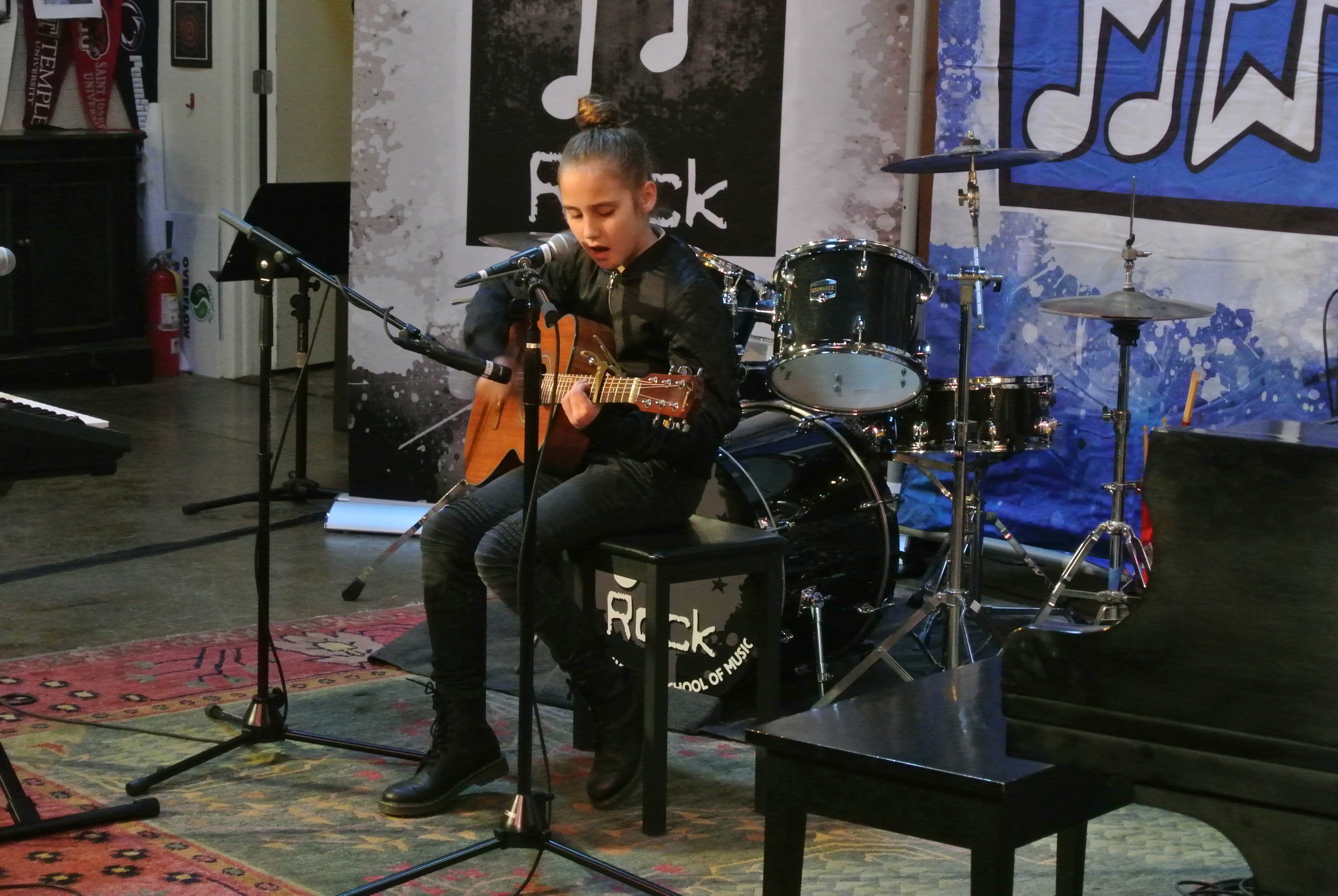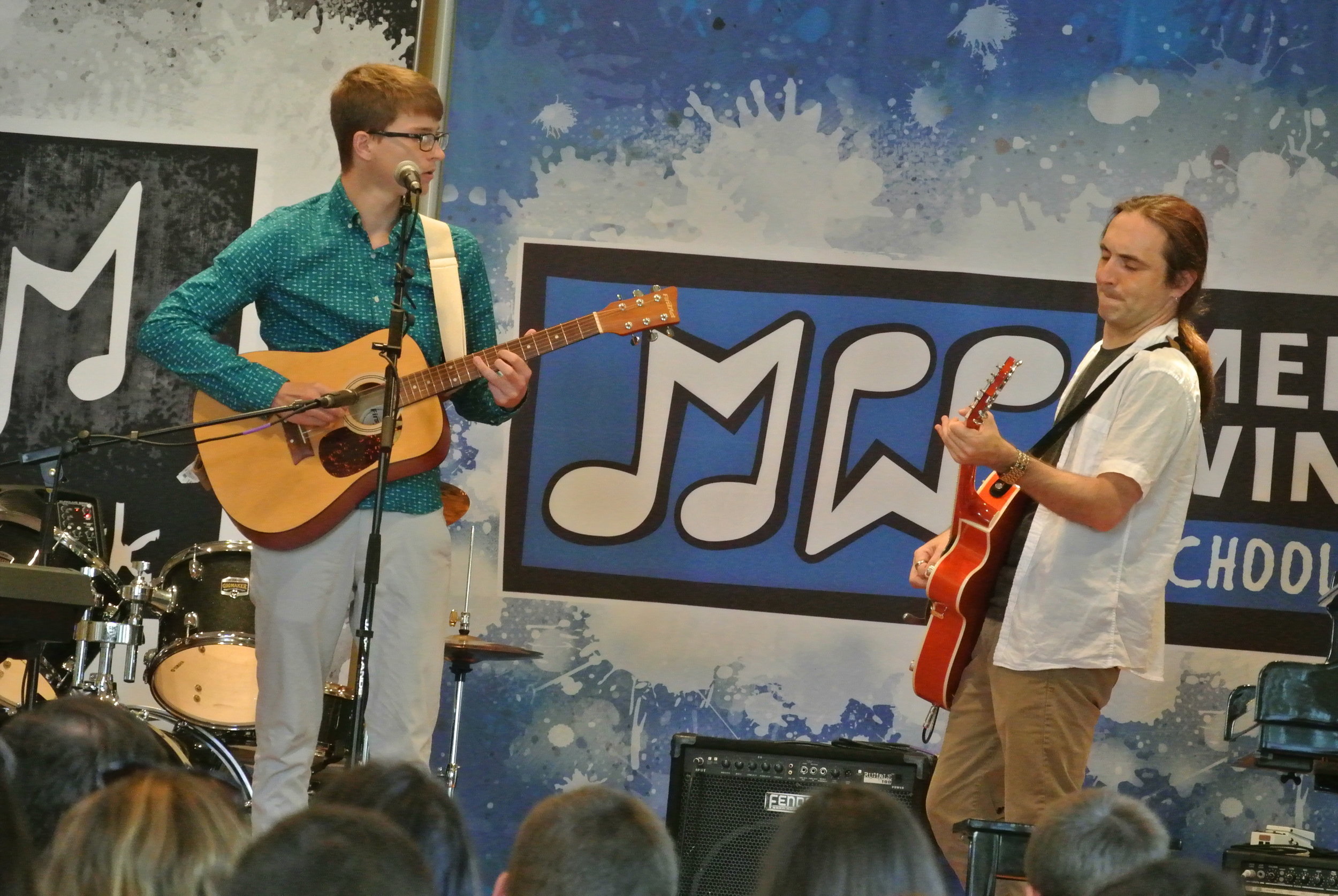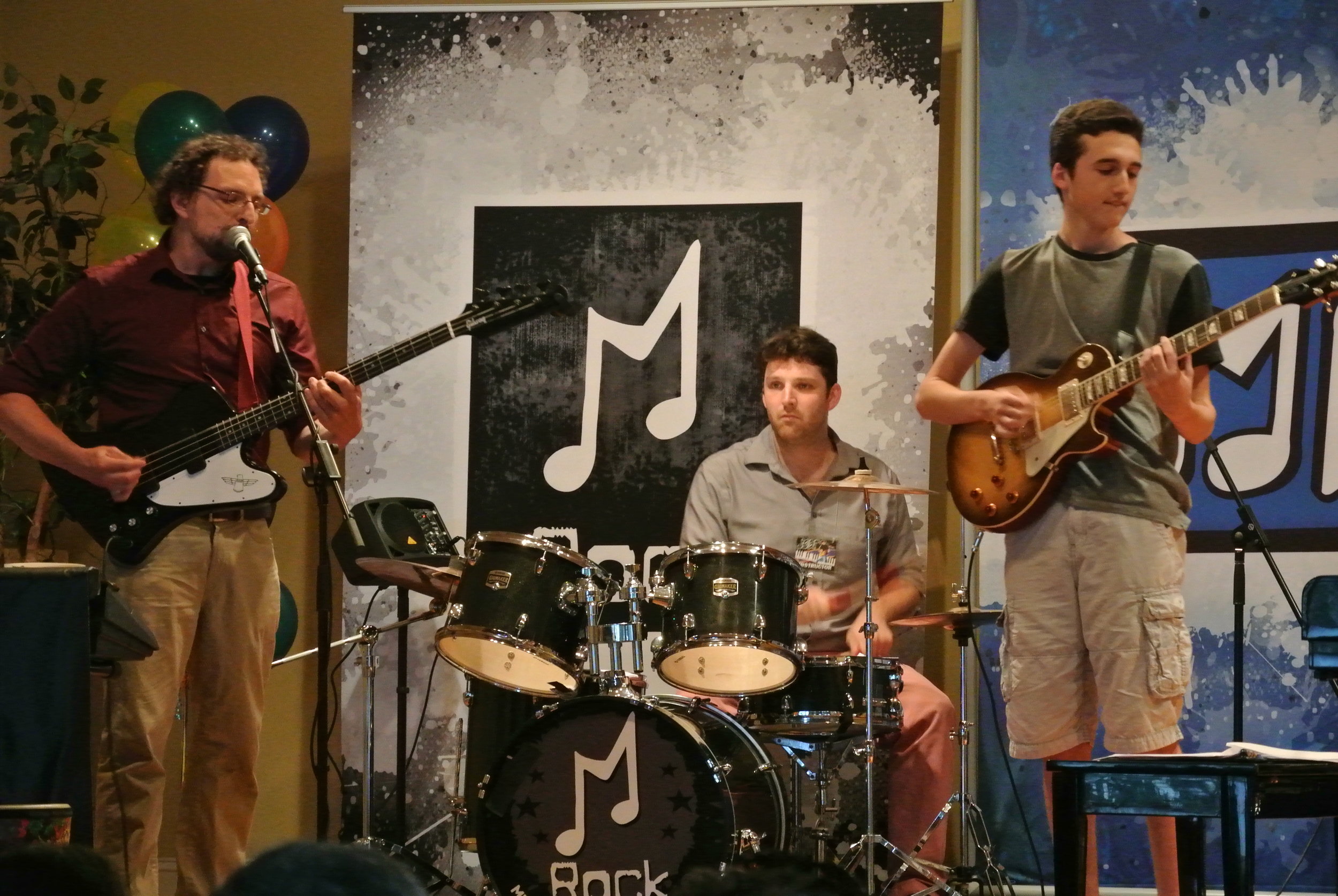 Energized Guitar Teachers
Our guitar teachers are all active, creative, enthusiastic musicians and recording artists. They can energize your thoughtfully individualized lessons by helping you find music you love, accompanying you on different instruments, and more. This will make lessons more alive and musical and help you gain the skills you'll need to play in a band setting. Over the course of your studies you will get the chance to study with more than one guitar teacher, gaining a wealth of experience and insights from each one. Because guitar lessons are in your Main Line home, your teacher can also help you with your personal equipment, strings, tuning, and effects set up. CLICK HERE to learn more about MW Guitar teachers
Personal band trainers: Basement Band Program
Do you already have your own band with your friends and need help to take it to the next level? Are you thinking of starting a band? Do you want to put on great shows or record an album? One of our pro "personal band trainers" can come to work with your band in your space, on songs of your choice. You will be coached on skills such as learning songs and sets, playing by ear, song-writing, improvisation, soloing, recording albums, rehearsal practices and performance prep. If you need some expert coaching to get to the next level, but don't want to be in group "classes for the masses" - then having your own personal band trainer is for you!
Why MW main line guitar lessons are unlike any other…
At the Meridee Winters School of Music, we pride ourselves on offering music lessons that are "a step beyond" any other.

This begins with our teachers. The Meridee Winters school seeks out the best applicants possible, by directing our job postings to creative, enthusiastic musicians. On average only ten percent of applicants get an interview, with even fewer being offered positions on our staff. After this, we train our teachers in our one-of-a-kind creative method, which Meridee has spent the past 20 years developing. Teachers receive mentorship and monthly workshops, and students, in turn, receive the most inspired and personalized music instruction available.

Meridee Winters has also developed her own creative teaching materials and curriculum – available ONLY through her Main Line School of Music. These materials include skill building games, improvisation skills, songwriting activities, advanced soloing secrets and in-depth projects. The "top secret" MW Game book is a remarkable teaching tool for our instructors. Because of this creative approach - many guitar students go on to record their own original albums - some of which are sold on iTunes.

See for yourself how great the unique music instruction of the MW School of Music can be – call today!

Our vibrant guitar teachers offer in home Main Line guitar lessons throughout the area.