We provide customized, convenient, in-home lessons for piano, guitar, bass, voice, violin, ukulele and more in your Main Line home. Our original trailblazing methods help children to compose, create and build higher level thinking skills while learning an instrument in a fun and unique way. Learn more about us.
"I feel like I struck gold on the first try. Our teacher has been WONDERFUL. He is punctual, professional, charming, knowledgeable, great with children, and has a terrific sense of humor. We love him. We are also delighted with the teaching methods he employs. The children are enjoying the process of learning to play the piano and look forward to their lessons. They particularly enjoy the improvising! How brilliant! Meridee Winters School of Music "rocks"! Many thanks!"
– N.K.,Wynnewood
Sign up for the latest school news and musical updates!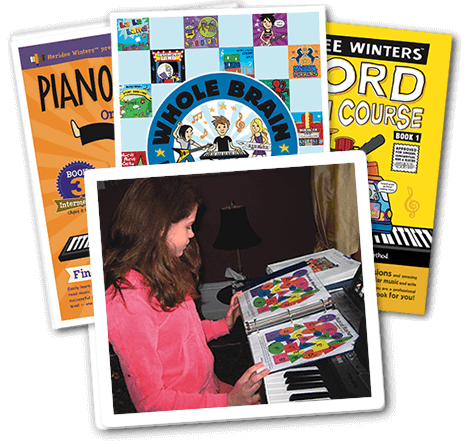 The Meridee Winters Exclusive Method
and Books
Meridee's exclusive method goes a step beyond traditional lessons (repertoire, skill drills, flash cards, reading, chords and more) by tapping into the brain's highest level of learning to build creative intelligence through supplemental materials.
Each lesson is customized to suit the student. Through patterns, themes and songs and with the help of Meridee's exclusive books and games, students get the unique opportunity to learn more than just an instrument. MW students learn to think critically and creatively while also learning to express themselves. Learn more about the MW method
Concerts and shows
These are not the hushed tense recitals of yesteryear - our student performances are well known for being an upbeat, unique and fulfilling mix between concert and family friendly talent show.
Meet the best and most dynamic music faculty
Our diverse faculty, which includes Ivy League co-eds and professional peforming musicians, are trained with an emphasis on leading edge education for all levels and styles of music; from beginners to advanced, classical to jazz, popular to theater. Learn more about our teachers.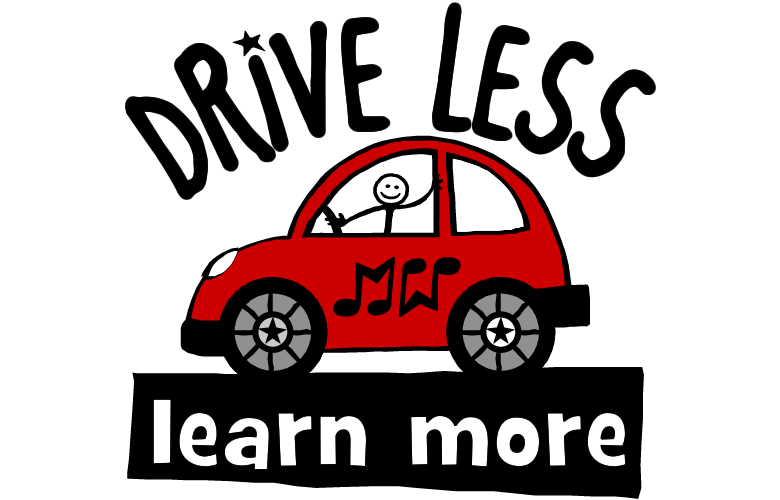 Music lessons in the convenience of your home
Our service area covers the Philadelphia Main Line including: Ardmore, Bala Cynwyd, Berwyn, Bryn Mawr, Conshohocken, Gladwyne, Gulph Mills, Haverford, Havertown, King of Prussia, Lower Merion, Malvern, Merion Station, Narberth, Newtown Square, Penn Wynne, Penn Valley, Radnor, Rosemont, Villanova, Wayne, Wynnewood and more.
Year End Show Registration continues until April 14th. Don't forget to grab your spot ASAP. We can't wait to see al…

https://t.co/mKBWRVxf8G

Earlybird Registration for our Year End Shows ends TONIGHT! Some slots are already sold out, and some others have j…

https://t.co/sMtjKeMh2k

It's April and spring is finally here! Year End Show sign ups are underway and we are looking forward to seeing eve…

https://t.co/APLAVf1q7Y

We're so proud of you, Maxie! If you're in the area, don't miss out. Get your tickets and support this inspiring ev…

https://t.co/HL0dLg3YRZ

A beautiful day calls for beautiful music! Enjoy Arielle's "Sonatina" from the 2018 Year End Show and we hope to se…

https://t.co/oxk0DPn400